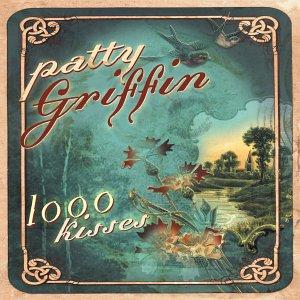 This album had me jaw-droppingly enraptured from the very first notes, and it is easily one of the best things I heard all last year. Wondering where this Patty Griffin had come from, I did a little research and had a sudden flashback to Dan and Carol playing her "Mary" for me, a song about Jesus from Mary Magdalene's perspective that had me gasping for breath it was so poignant. The songs on 1000 Kisses affect me in a similar way, especially the opening track "Rain," which breaks my heart with its beauty every time, or "Nobody's Crying". Griffin also succeeds in maintaining that intimacy with the listener in a genuine torch song like "Tomorrow Night." This woman pours her heart out, sends shivers through your body, but never breaks down.

Itís hard to listen to a hard hard heart
Beating close to mine
Pounding up against the stone and steel
Walls that I wonít climb
Sometimes a hurt is so deep deep deep
You think that youíre gonna drown
Sometimes all I can do is weep weep weep
With all this rain falling down
—"Rain"

Well he jumps in the taxi, headed for the sky
He's off to slay some demon dragonfly
And he looked at me, that long last time
Turned away again and I waved goodbye
In an envelope, inside his coat
Is a chain I wore, around my throat
Along with, a note I wrote
Said "I love you but, I don't even know why"
—"Nobody's Crying"

Tomorrow night will you remember what you said tonight
Tomorrow night will all the thrill be gone
Tomorrow night will it be just another memory
Or just another song that's in my heart to linger on
—"Tomorrow Night"